City of Decatur Maps
Decatur Digital Atlas
Launch Digital Atlas
Welcome to the Decatur Digital Atlas, a GIS application. This Atlas is part of our on-going effort to convert the City's conventional paper maps into digital maps and to transform mountains of paper files full of information into electronic data. There were two principal goals when the conversion process was begun in early 2007:
The City needed an improved ability to view, store, retrieve, manage and create maps and to be able to quickly and efficiently analyze infrastructure and public information from a visual or geographic perspective, and
The City wanted to provide accurate, easy to access public information to you … on your schedule … when you want it … any time of day or night.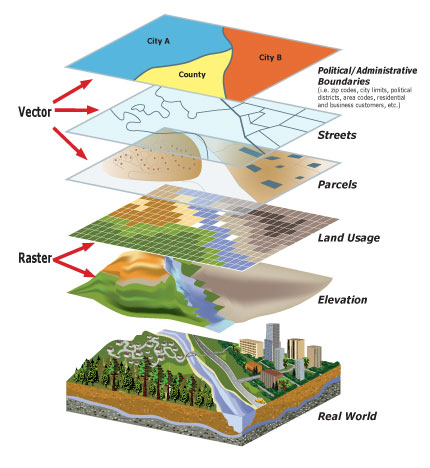 GIS is short for Geographic Information System. It is a series of "layers" which contains information or data about a physical place. It gives you a visual understanding of that place. GIS involves computer hardware, software, data, and people, designed to analyze, manipulate, and display information in a variety of ways. GIS uses depend on your objective and the information that is available. For example, you can find a location from an address or parcel number, see if your property is near the floodplain, see the configuration and names of streets and roads, find property information, check how a property is zoned, find a park or simply see what Decatur and Macon County look like from the air.
We feel this Atlas puts us well on the path of accomplishing the original goals, to make information processing more efficient, more effective, more user friendly and most importantly, more available to you, the public. Our efforts continue as more information is constantly being added to the system and uses for the maps and information are expanded. We welcome your comments. If you find errors, are having problems using the site, have suggestions or ideas for improvements, or want additional information, please let us know by sending an email to atlasadmin@decaturil.gov
This Atlas would not have been possible without the cooperation and assistance of a number of other local governments and entities. The City would like to acknowledge the staff in Macon County's Supervisor of Assessments, Planning & Zoning and GIS departments, the Emergency Telephone Services Board of Macon County, and The Decatur Park District. Their continual willingness to share data and resources is appreciated.